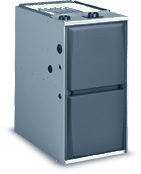 There's no need to overwhelm your budget for the sake of a warm and cozy home. While winters across Byron, MI and surrounding areas are typically brutal, D & T Heating and Cooling specializes in cost-saving solutions. Through modern innovation, we offer unprecedented energy efficiency levels. Today's smart heating systems automatically adapt their speed to maintain the ideal temperature at minimum operational cost. We now offer boiler installations and free estimates!
Expert Heating System Installations & Replacements
Replacing an outdated heater pays for itself. You'll spend less every month for superior comfort, air quality, sound levels, and safety features. And with options such as WiFi connectivity and zone control, you enjoy easier access and more precision management and avoid heating empty rooms. Give D & T Heating and Cooling a call at (810) 266-5167 for a free estimate and let's discuss options and possibilities. We bring you outstanding quality and benefits.
For all your heating installation needs, call D & T Heating and Cooling at (810) 266-5167!
D & T Heating and Cooling represents three decades of experience, knowledge, and exceptional customer service. We keep our rates low, prices affordable, and partner with such well-respected manufacturers as Napoleon, Maytag, and Weil McClain. From furnaces and boilers to heat pumps, geothermal systems, ductless units, and more, our highly trained NATE-certified professionals meet the needs of your home or light commercial operation. D & T Heating and Cooling brings affordability to comfort across Byron, Linden, Cohoctah, Fenton, Swartz Creek, Hartland, Holly, and Howell, MI.